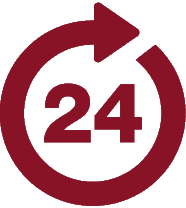 24 Hour Availability
An IRM claim professional is always available! For emergency claims which require reporting after traditional business hours, call 610.321.1020 or toll free at 800.610.2444 and choose the IMMEDIATE CALL-BACK option. A claim representative will promptly call you back.




Online Claim Submission
If you would like to file a claim, feel free to call 800.610.2444 - ext. 155, or email our Claims Intake team (claim@irmclaim.com), or complete an online claim form below. Make sure to have your policy / agreement information and information about the loss available.

Note: IRM only accepts claims from Insureds / Members or brokers representing them.
Please select the appropriate form and fill the the fields below.